Closing 2021 with a Spectacular Performance
February 11, 2022
Even though the pandemic is still upon us, Agung Podomoro Land recorded an outstanding performance last year. Throughout 2021, Agung Podomoro Land posted marketing sales of IDR 2.7 trillion, 35% more than the set target of IDR 2 trillion. It's important to note that the marketing sales in 2021 came almost entirely from the sale of property projects. In 2020, Agung Podomoro Land recorded marketing sales of IDR 3.5 trillion, however, almost 89% came from sales of industrial land in Karawang. Agung Podomoro Land's success in increasing its property sales shows that the general public is still interested in Agung Podomoro Land's projects and the previous projects are proven to be satisfactory. In addition, this is also an indication that the property industry is still in great demand.
If we look at Agung Podomoro Land's performance, it is clear that many factors have played a role in its success, such as Agung Podomoro Land is a household name in the property industry, known as a reliable & trusted property developer, and numerous projects across the country. In 2021, the key to Agung Podomoro Land's success lies in new projects that are in high demand by the general public and the accelerated development of several projects. Last year, Agung Podomoro Land launched its newest project Bukit Podomoro Jakarta, a premium residential and Kota Podomoro Tenjo, a comprehensive housing located in a strategic area. Projects that have been launched and accelerated are Podomoro Park Bandung, Podomoro Golf View Cimanggis, Grand Taruma Karawang, and Podomoro City Deli Medan.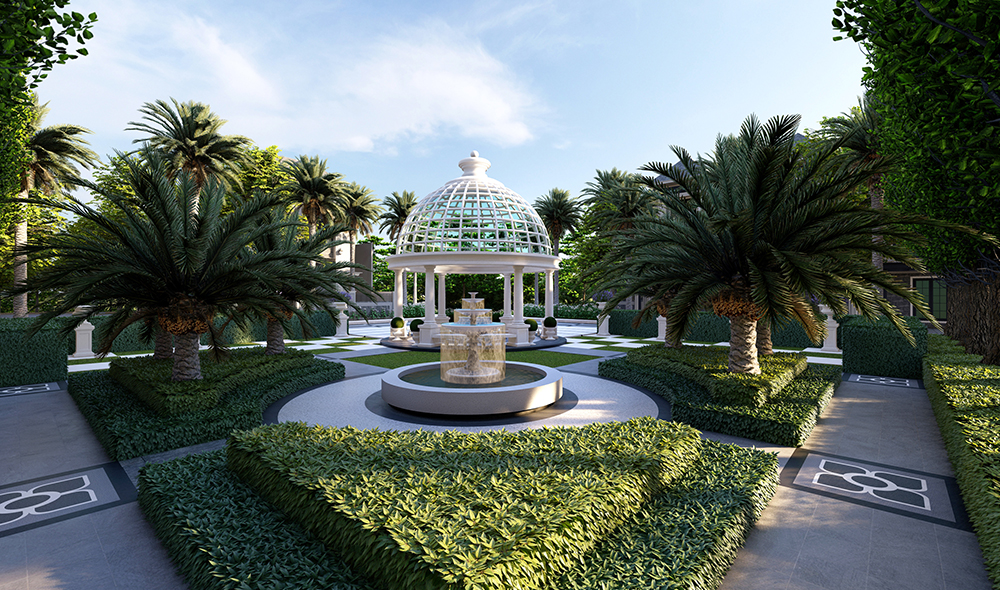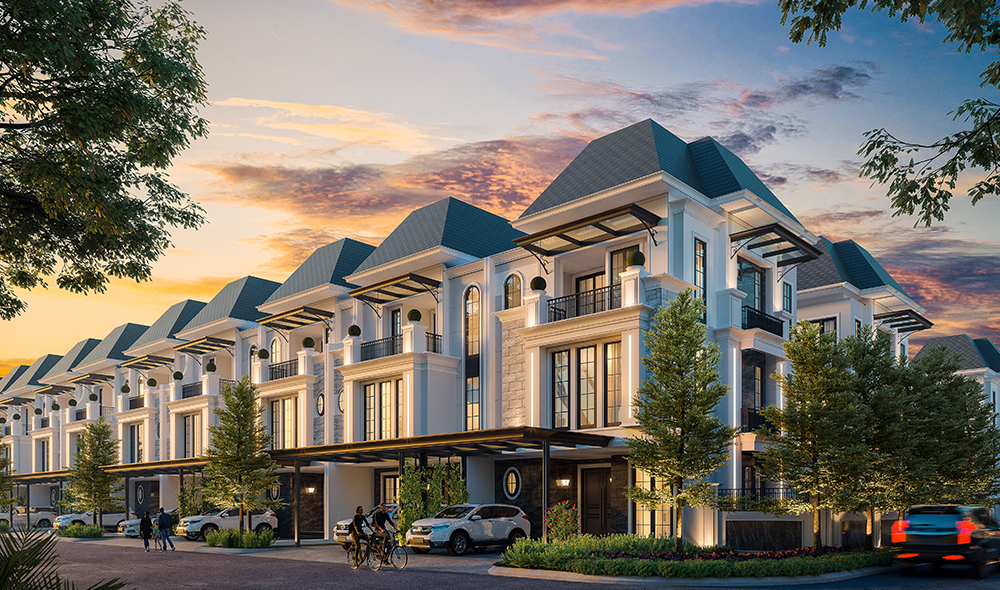 Bukit Podomoro Jakarta presents as a premium and high-class residence equipped with various exclusive facilities such as a luxurious clubhouse, a commercial complex with F&B Avenue, minimarket, fruit stalls, and various household needs, as well as a Business Park. While Bukit Podomoro Jakarta is classified as a luxury residence, its prices are very competitive, especially when considering the multiple benefits it offered; such as the area being free from flooding and traffic jams, better air & water quality, super complete accessibility, and it only takes 20 minutes to the heart of Jakarta.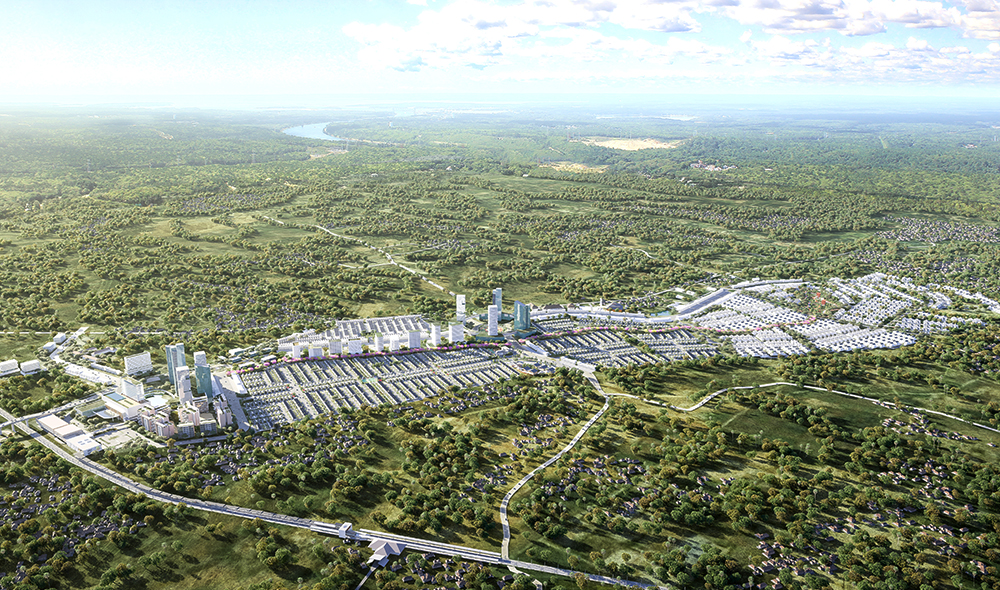 Now we're going to take a glance at Kota Podomoro Tenjo, the project that provides the largest contribution, with 29%, to Agung Podomoro Land's marketing sales. Kota Podomoro Tenjo is planned to be built in an area of 650 hectares. For the initial stage of development, Kota Podomoro Tenjo will develop the Angsana, Burgundy, Kana, and Kalimenta clusters on an area of 40 hectares. Podomoro Tenjo City Landscape was designed by a renowned international consultant to ensure that the available green space provides maximum benefits for all residents. In the future, Podomoro Tenjo City will be connected to the Serpong-Balaraja toll road, the Jabodetabek KRL Commuter Line train station, and equipped with a Grand Transit-Oriented Development (TOD) to facilitate residents' mobility and activities.
In developing its projects, Agung Podomoro Land pays special care and attention to the significant changes in lifestyle and work routines over these past two years. Ever since the beginning, Agung Podomoro Land has consistently presented property projects that are green, integrated with nature, beneficial and comfortable. This concept has become the DNA of Agung Podomoro Land, which has been participating in building Indonesia for more than 52 years.