Your Last Chance to Own the Latest and Most Complete Premium Apartment in the Luxurious Podomoro City Deli Medan Superblock
July 27, 2021
In the midst of the national economic recovery, Agung Podomoro Land through its subsidiary PT Sinar Menara Deli had a head start by launching Victory Tower, a premium apartment in the integrated area of Podomoro City Deli Medan. The new and last tower in the Podomoro City Deli Medan superblock is considered to be the best in terms of the variety of facilities and types offered. As an overview, the Podomoro City Deli Medan superblock, designed by DP Architects Singapore, occupies a 5.2 hectares area right in the heart of Medan. Only 2 minutes drive from Merdeka Walk (Medan's kilometre zero) as well as Medan city train station that connects Medan with Kualanamu International Airport and the surrounding cities around Medan. In the superblock, there are 7 residential towers, 1 premium office tower, Delipark Mall and Rivapark, a green open area surrounded by dozens of famous restaurants and cafes, as well as a five-star hotel.

Victory Tower stands tall on the side of Guru Patimpus road which is one of the main roads in Medan, opposite the TVRI North Sumatra building and right next to the Delipark, the largest and most luxurious mall in Medan as of today. Victory Tower offers a very comprehensive set of facilities that have never been seen before in Medan. In addition to having a luxurious lobby designed by Avalon Collective Singapore, Victory Tower has various facilities located on 2 separate floors, the 2nd floor and the 12th floor, where on the 2nd floor there is a swimming pool, kids' pool, a luxury lounge, function room, karaoke room, mini theatre, bowling alley, billiard, and darts. While on the 12th floor, the facilities are equivalently abundant, such as a swimming pool, kids' pool, fitness & gym centre, yoga studio, kids corner, and sauna which can be accessed by all of Victory Tower's residents by using an access card. "So specifically for Victory Tower's residents, they have 2 swimming pools and 2 kids' pools."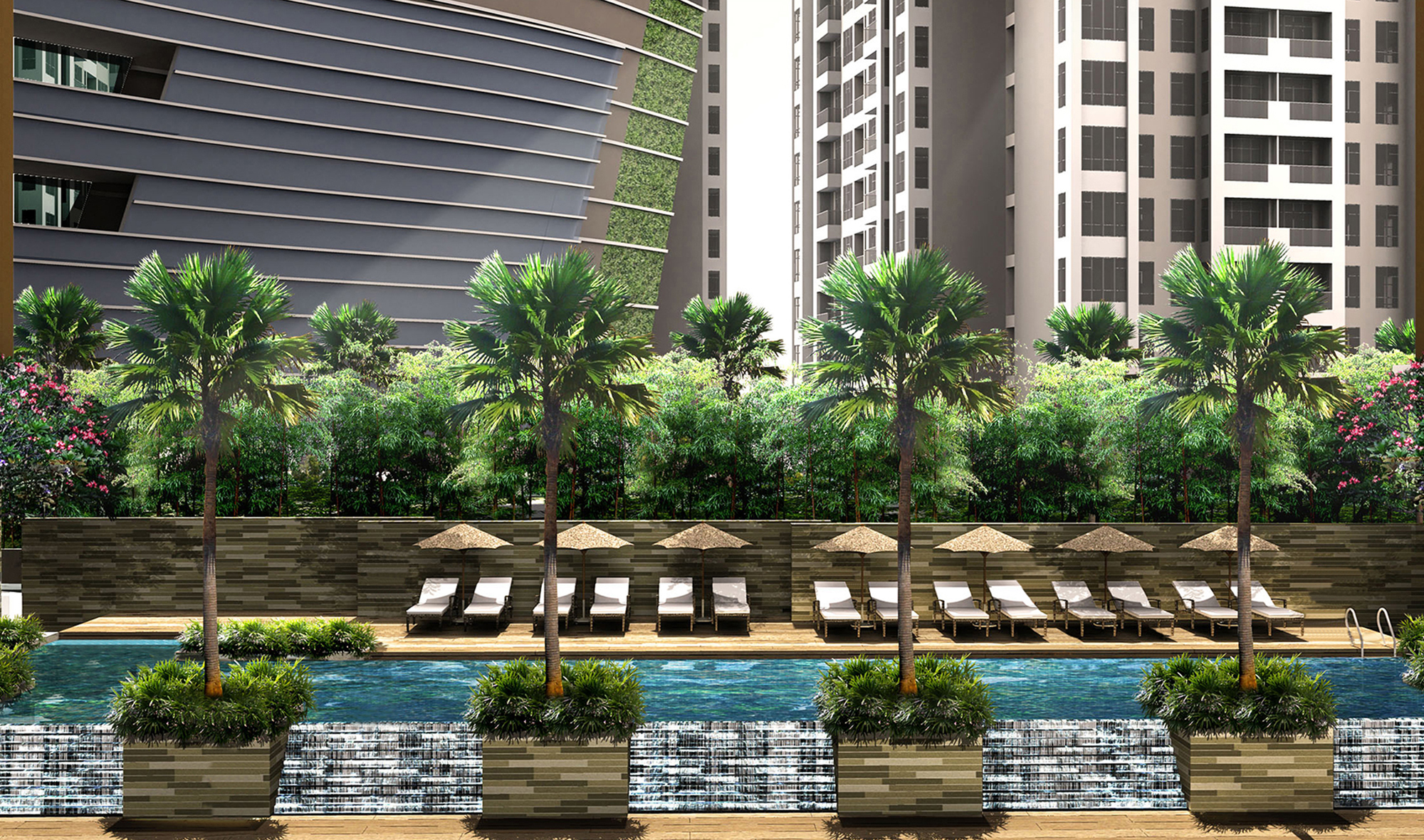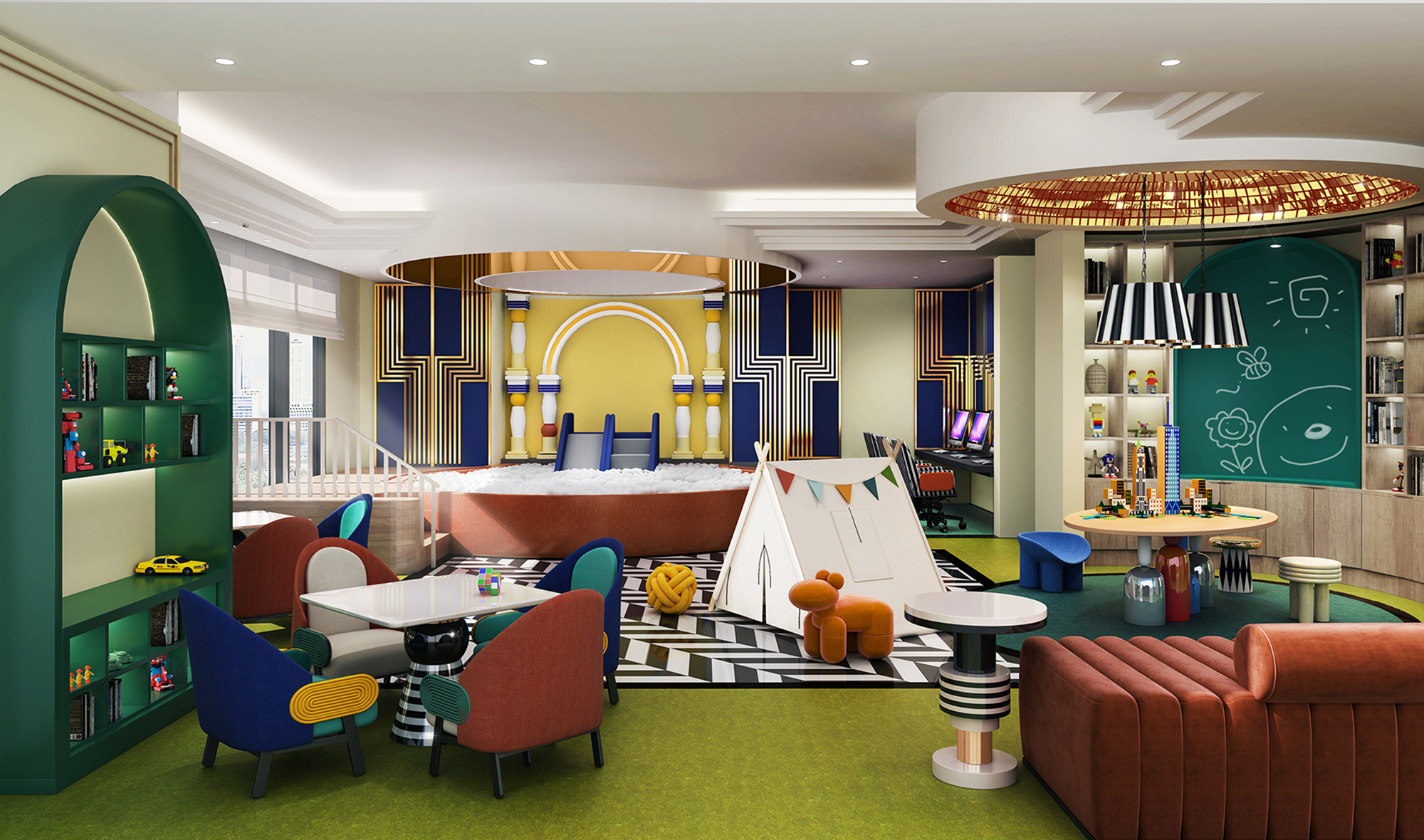 In addition to the complete facilities, the types offered are very diverse, starting from the studio type with an area of 28.39 m2 , followed by 1 bedroom type with an area of 56.91 m2 , 1+1 bedroom type with an area of 58.86 m2 , 2 bedroom type with an area of 87 m2 , 3 bedroom type A has an area of 107.69 m2 and 3 bedroom type B that has the same area as type A, but type B introduces a dual-key concept for the first time in Medan, where the unit has 1 main door and it has 2 separate units inside. "The types of units offered at Victory Tower are made to be diverse to reach a wider audience, where potential buyers can buy according to their needs. In addition, Victory Tower also offers a wide selection of views, such as views of Rivapark, facilities, Medan, or the sea in the distance."

Besides being in the centre of Medan which is passed by various modes of transportation, Victory Tower has direct access to the most luxurious and largest shopping centre in Medan, Delipark Mall, a one-stop shopping centre that has everything, from food, clothing, beauty salon, children's playground, movie theatre, and other interesting activities. Residents can also enjoy the fresh air in Rivapark's green open space while dining in a selection of well-known restaurants and cafes or just stroll around the space with children. Residents who are business professionals can have an office at the Premium Office Tower located just minutes away from Victory Tower through Delipark Mall without having to put up with the sun's heat or being stuck in traffic.

For people who are interested in owning a unit at the Victory Tower premium apartment, currently, Agung Podomoro Land is offering a special price, starting from IDR 850 million, which can be paid 30 instalments with 0% interest. "For those who are interested, just pay a booking fee of 10 million, then 10% for the first down payment, another 10% for the second down payment, and the remaining 80% can be divided into 28 instalments. Agung Podomoro Land has exclusive offers for its loyal customers and those who want to buy through Apartment Ownership Credit can go through our partner banks such as Permata Bank, Maybank, BNI, CIMB Niaga, and UOB."

Considering its very strategic location, a set of complete facilities, and the 30 instalments with 0% interest program, then owning a unit in Victory Tower is the right investment choice, especially since Podomoro City Deli Medan has just been named by Property & Bank magazine as "The Largest and Most Prestigious Superblock in Medan" which of course further strengthens its existence and added value for its stakeholders.